Italy Map and Euro Coin Collage

One of our clients honeymooned in Italy and wanted a little something to remember the trip on her wall. She brought in a pocket full of different Euro coins she picked up on the trip, along with an antique map of Italy (printed, Ironically, in Chicago in the late 19th or early 20th century).the frame is a distressed, silver-leaf Omega Moulding, #83356, that is 3/4" wide by 1 3/4" tall. The mat is Crescent 1174, a beige 4 ply rag mat. Glass size is 18 x 20 1/4.

We used our Wizard 9000Z computerized mat cutter to cut circular holes in the matting 1/8" bigger all around than each coin and glued the coins in place. We had to do a bunch of prototypes before we got the spacing right and the coin combinations in the proper places.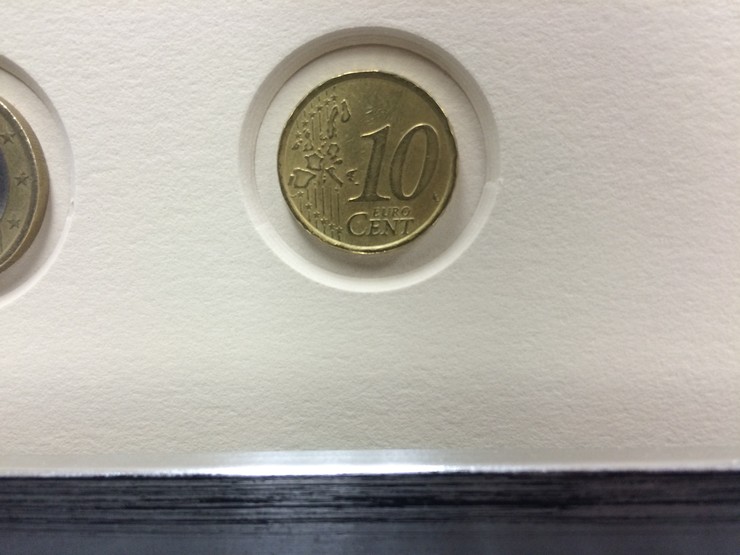 Framing designed and executed by Dana L. Fisher, MCPF
Images shown by kind permission of T. McClelland