Hall Commission by Jonathan M. Johnson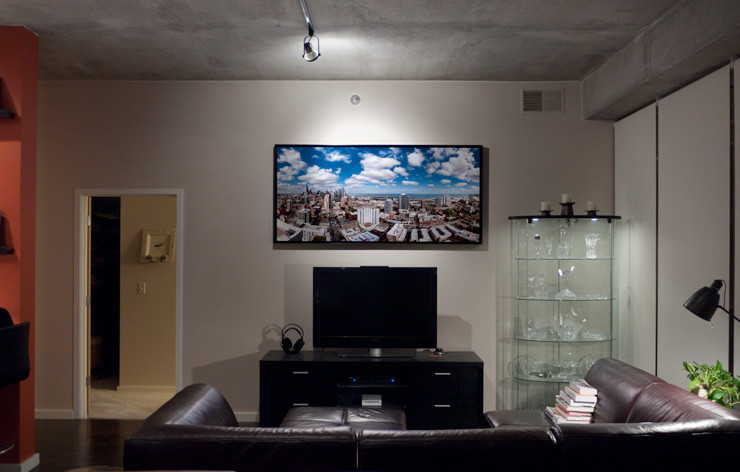 The above photograph was taken as a commission by Jonathan Michael Johnson, one of our photographer clients for whom we do a lot of framing (check out his website at
www.planckstudios.com
). The couple he was working for, The Halls, asked him to shoot a panoramic image from the top of their building so that it could be displayed on a windowless wall in their appartment. What is unusual about this particular frame job that we did was that the photo is mounted on 8 ply rag mat with a foam core riser to push it up flush with the front face of a "floater-style" frame.There is no glass used with this frame style, since it is usually used for stretched canvases and not works of art on paper. And while we do not recommend framing any work of art on paper without putting some glass or plexi in front of it, in the end, it is the client's wishes that we are obligated to follow. In this case, it might have been better to have the image printed on canvas or aluminum if it was to go in a floater frame without any glazing in front. Or, the image could have been printed onto a metallic paper like Kodak Endura or the Fuji equivalent and then face-mounted onto the backside of a sheet of 1/4" clear acrylic or plexiglass.
We have a source for these types of printing on these non-paper substrates and would be happy to quote you on a framing project like this.
Image provided courtesy of Jonathan Michael Johnson, photographer.